it is - well,
was
- that time of year: the day when i post the new comme des garçons collection and wax lyrical about it (though, yes, i did indeed miss the last two). let me begin by saying that aw11/12 was what i would consider as being "flawless" - the blues (in some of my favourites shades), the patterns, the golds and those amazing wigs! last season as well, was just brilliant - pure, gentle, something you'd want to wear to your wedding day.. i suppose. this season though - i'm not sure if it's the fact that it's yet to grow on me or something else - i don't like as much. this being said, it does have its brilliant sides, but it's one of those collections that are from the other side of the brand - still typical with their muted colours and pastels - that i just so happen to not enjoy as much. so with this in consideration, i guess you could say the first half (with the exception of those red coats as i am a known red fanatic) falls a bit flat for me - it looks unwearable and even a bit gimmicky when the show comes to those weird full-body rose-patterned suits.. then though, from look #31, it gets simply brilliant for me! you could argue rose patterns are not something original, but nor is black and nor is tulle, but i still enjoy those and so do many other fashion connoisseurs (or not so much). that english rose-iness with a japanese twist looks absolutely stunning to me and if i was a rich girl,
na na na na na na na
, if i had all the money in the world, i'd definitely invest in one of those beauties! then - the red and violet foil-feel (from afar it looks like foil, but you can see the tiny sequins up-close) dresses - maybe again, not so wearable, but absolutely stunning! a great finale for the show, they kind of succeed to take away the bitter taste left in my mouth after the first half; so i call - victory!
and then we've got the details - once again, the forte of the brand. this season, it's mainly lines - straight and curved and personally for me - those shoes with the lovely white socks (one might call them silly, i'm a hipster - i call them
ironic
). i know the shoes are nothing special - the brogues look like every other shoe that's come out of the brand in the last few years and the clogs actually look like you could purchase them at opening ceremony and the likes, but that's what i like - they're simple, consistent throughout the whole collection, though also with a sort of coherent "evolution". simply put, enjoyable.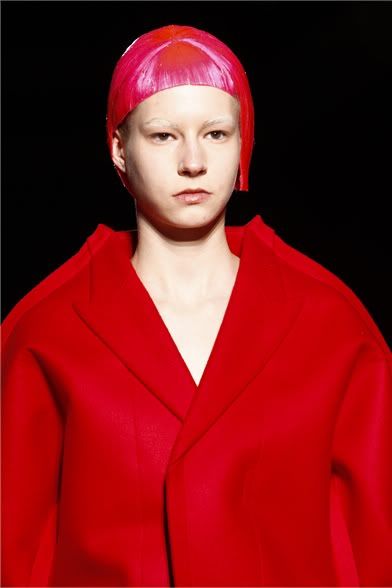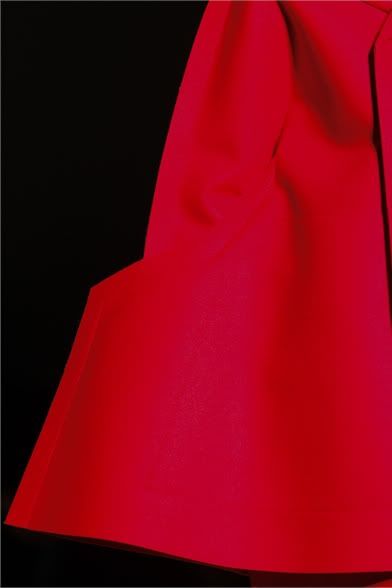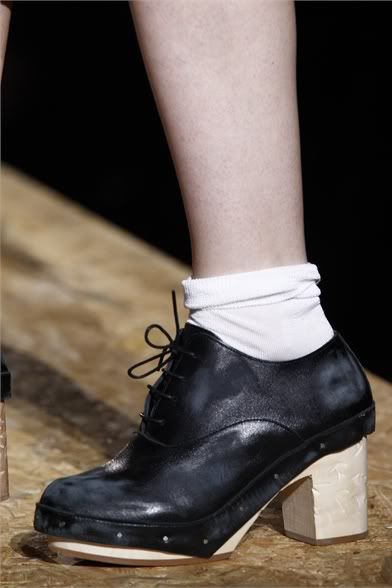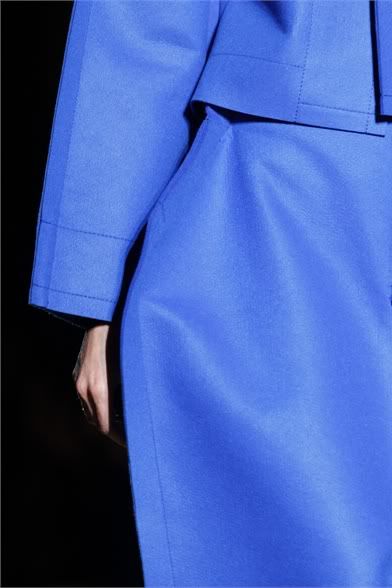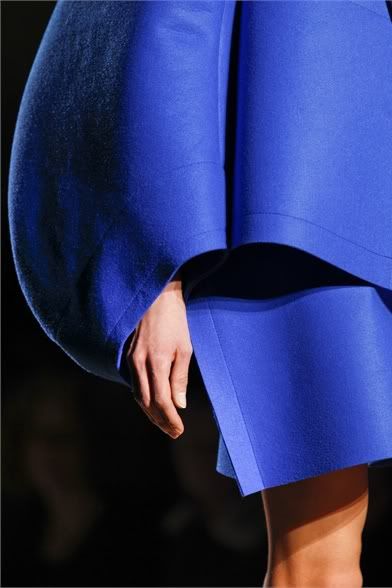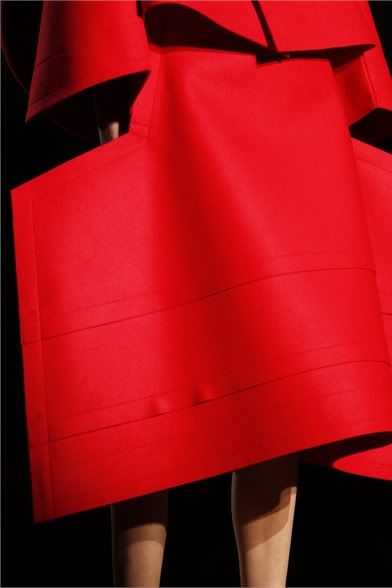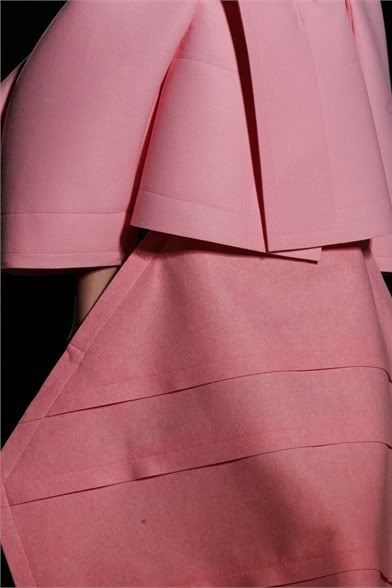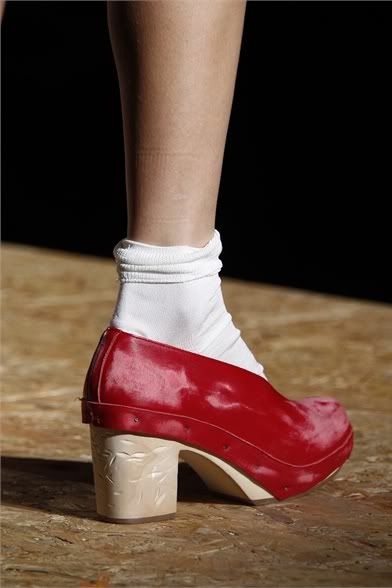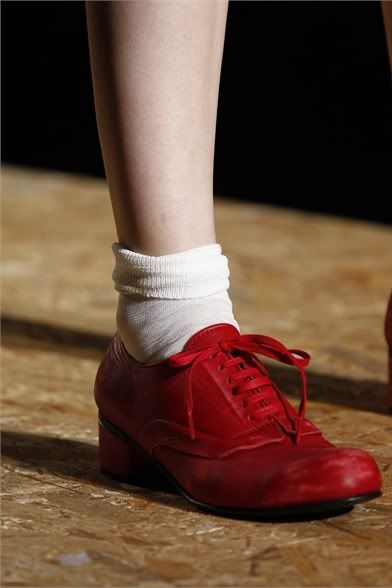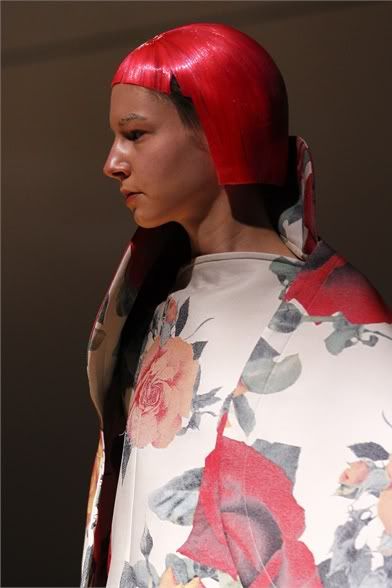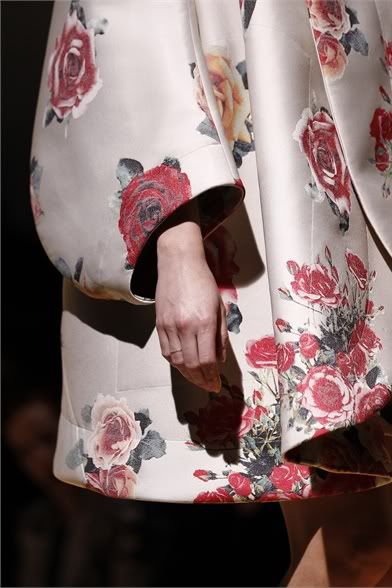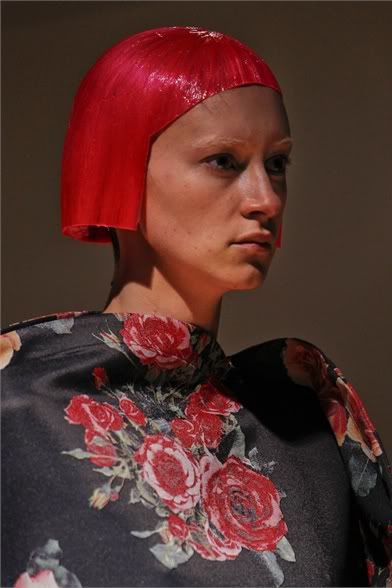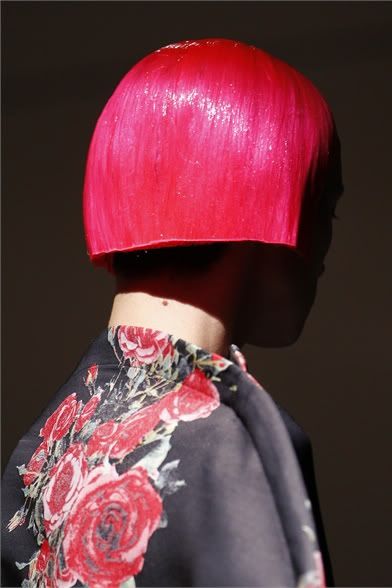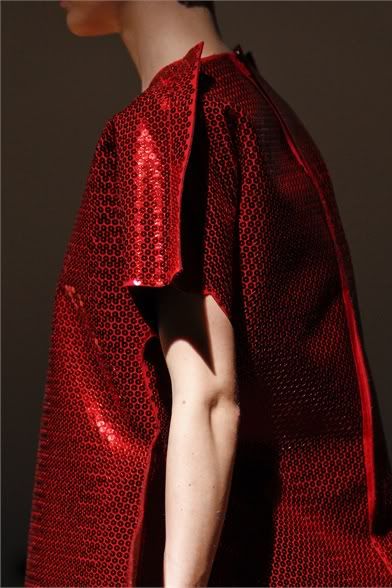 images via vogue.it